Within a short span of ten years, our alumni have gone on to greater successes both in the academia and industry. Our alumni are pursuing graduate study at some of the best universities in the world including Stanford, London School of Economics, Yale, EPFL, IIM Ahmedabad to name a few. Our alumni are also placed at some of the best technical companies including Broadcom, NetApp, Polycom, Qualcomm to name a few.
At IITH we are proud of the success of our alumni. If you would to share your thoughts or successes do write to us.

Here are few anecdotes of our Alumni.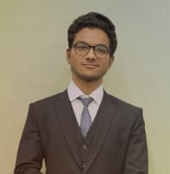 Wasim Akram
&nbsp&nbsp&nbsp&nbsp&nbsp&nbsp&nbsp&nbsp&nbsp&nbsp I graduated from IIT Hyderabad in 2018 with a major in Electrical Engineering with HONORS. I did 2 internships during my stay at IITH. One was at the end of my 3rd year at Greatfour Systems and the other one was in my final year at Redpine Signals. I've got two research papers published during my Btech and I've also received the "AMD Best Btech Project 2018 Award" by the AMD company( Advanced Micro Devices ). My current role over here as a SCIENTIST at SAC,ISRO draws on many facets of my academic work at IITH, my internship experiences, and the communication skills I honed through my leadership roles on campus especially" The Training & Placement Cell" who allowed me to work as the Internship Coordinator(2016-17) and the Placement Coordinator(2017-18) as well for full 2 years. The graduate program offered me the opportunity to be a Teaching Assistant , which helped me develop my classroom management skills, as well as boosted up my confidence.Graduate studies in IITH open a multitude of doors.The thing that made IITH so perfect for me was the incredible amount of individual attention I received over the years.IITH helped me a lot in maximizing my strengths and reducing my weaknesses. It had an absolute impact on who I am today.This college gave me a lot, but what I will always cherish the most is the accessibility and willingness of faculties and alumnis to connect and help secure many of the opportunities I received. "It is hard to say where I would be today without them." . I truly value the mentorship of professors who guided me throughout my stay at college.I feel so fortunate to be a part of this alma mater.
Wasim Akram
Alumni